6 Inch Seamless Gutter Installation Contractors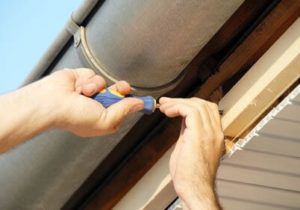 At Access, your Gutter Installation Contractors, we understand your gutters and gutter installation because we make them! All of our gutters are custom made at the job site location with our state of the art 6″ gutter machine.
No Sub-contractors
Uniformed Employees
Completely Insured
Warrantied work
Indy's Best Quality 6″ Seamless Gutter Installation Contractors
We only make the best… 6″ SEAMLESS GUTTERS, (18 colors to choose from). Access also has the best labor warranty in the business. 5 year labor warranty on new installation, none of our competitors offer a better warranty….
Roofing repair & new installations
Deck/Fence restoration
Window cleaning
Commercial/Residential gutter cleaning
6″ Gutter installation
5″ & 6″ Gutter repair
Downspout repair
Downspout installation
Gutter covers
Flashing
Drain & irrigation cleaning
Gutter tune ups
Underground irrigation installation
Gutter screening
and more…
Call 317-339-3059 or 317-339-7218 today for a free estimate or fill out our contact form.
Each member of our staff understands that you desire service that is efficient, thorough, and accountable, so you can be sure that when you put your home on the line for us, we put our efforts on the line for you. Our gutter installation professionals work directly for our customers and have completed vigorous training requirements in order to provide the most thorough workmanship.
Access Property Solutions LLC strives to be the most professional service company in Indianapolis, Indiana and years of experience, has afforded  us the ability to greatly increase our efficiency regarding the performance of the services we offer. Increased efficiency results in lower building maintenance and cheaper utility bills for our customers. At Access we take pride in presenting a professional image and experience building service to our customers. APS commercial building and residential restoration, maintenance and cleaning services, and have the experience to properly care for your property.
Serving Indianapolis, Carmel, Fishers, Westfield, Bloomington, and Shelbyville, Indiana.
For a complete list of services please check out our handyman services.