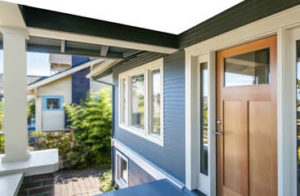 At Access Property Solutions, we think that painting is the easiest way to make a difference in your home –especially if the painting is done by a Residential and Commercial Painting Contractor. We know you value your home, and we do too! We love sharing our painting tips with you and the rest the Indianapolis, Indiana Area! Whether you have already decided on paint colors, or are just looking for a way to freshen up your home a bit, consider the following reasons of why you should hire a professional painting contractor!
Our professional painting contractors excel in quality painting services
We provide excellent customer service, and prompt and clear communication. Sure, you can do it yourself. But, there are some areas of your home you should hire a professional painter for and here's why:
The Bathroom

There's a lot going on in here. High humidity, toilets to work around, sinks, vanity, mirror, towel bars and toilet paper holder to name a few. All these items you have to use a brush to get close to.

The Kitchen

Again, lots of items. Cabinets, counters, nooks and crannies to use a brush around.

Entry hallway

Interior painting? How comfortable are you on ladders? How about ladders on a staircase? Probably not. A professional painter will have the right equipment to easily reach those high places

Exterior

Where to start…. Heights, prep, prep, and more prep. Unless you own a ranch and the highest you have to be on a ladder is 12 feet or under this best left to the experts.

The Kitchen

Kitchen Cabinets can make a dramatic impact for a fraction of the cost of replacement. The special attention required to make sure they are prepared and painted to look like a factory finish are usually beyond the scope of a homeowner.
For a complete list of services please check out our services.