Decks and Fence Restoration Contractor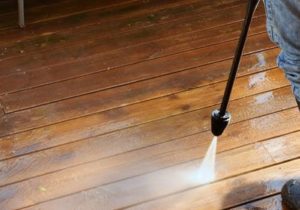 Welcome to Access Property Solutions, LLC. We are the premier provider of Decks and Fence Restoration Contractor for Indianapolis, Carmel, Fishers, Indiana.
Our goal is to provide the very best in deck cleaning, staining, sealing and repair. Because our quality control standards are high, when it comes to deck restoration our highly trained employees are among the best in the business.
Always delivering excellent service at a competitive price in our #1 goal. We want you, our valued customer, to be happy. Many homeowners do not understand the process of cleaning and Staining a wood deck or wood fence. At Access Property Solutions, we have been in the deck and fence restoration business for 26 years and we are here to answer any questions you may have.
Decks, Fence Cleaning, Staining Service
There are many people and businesses out there claiming they do deck cleaning and staining, but unless they truly understand the process, you will be wasting your money, so don't be fooled! Anyone can have an economic solution to their home remodeling. We use only commercial grade stains and chemicals. These are top quality deck cleaning chemicals and stains that can last up to seven times longer than anything you can buy at your local hardware store.
Decks and Fence Restoration Contractor Service
At Access, we don't cut corners, all wood surfaces are Chemically treated for mold and algae and than pressure washed at 3000psi before any staining or sealing can begin, this process will insure a long lasting beautiful finish on your decking or fencing. Find great deals on eco decking for your garden outside living space. All exterior wood decks and fences should be cleaned and waterproofed or stained by August or September but no later than November. Decks and fence cleaning, staining or sealing should only need to be completed every 3 or 4 years with our commercial sealers. PVC fences are durable and resilient, so you'd have to maintain them less often than your typical fences, since fences are necessary for home security, although many people believe this is not enough to keep their home safe, so they also look for home security systems that help them keep their homes secure.
Deck & Fence Cleaning, Sealing, Staining & Repair Services:

Chemically clean deck or fence to kill mold and algae.
Pressure clean/wash deck or fence.
Staining (NOTE: staining is not the same as waterproofing). Usually customers request staining to add color or to change the color of their deck. Some stains come with sealer and wood conditioners mixed into it. Waterproofing your deck only slightly darkens the deck and protects the deck from water damage. Most customers select waterproofing to keep the natural wood look of the deck. Waterproofing a deck/fence is also more affordable than staining a deck or fence.
Mold and algae removal is a must before staining or sealing any deck or fence.
Access also chemically treats and pressure cleans exterior homes, concrete sidewalks, driveways, brick and much more.
Access Property Solutions also offers over 60 different maintenance, repair and cleaning services – Gutter cleaning and window cleaning services, for a compete list of all services Access offers visit our services page.
For all new customers please fill out our contact us form and receive 20% off any of our services. One of our representatives will contact you within 30 minutes via e-mail. Access is live on the web Monday-Saturday 8:30-6:30pm. Call (317) 339-3059. (Fill out our contact form Today and receive 20% off deck cleaning and staining services)