Contact Us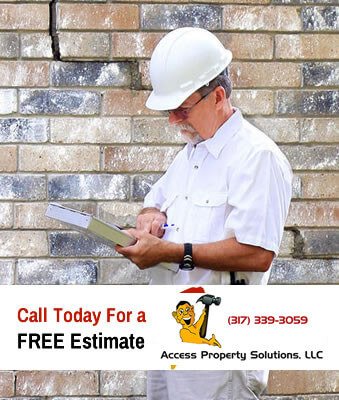 Thank you for visiting our website. To contact us, or for more information about our services and what Access Property Solutions has to offer, fill out the following contact form. One of our property maintenance and repair experts will contact you via E-Mail within 30 minutes of submission.
When you are finished filling out the contact form, click the 'Submit' button to send us your message. You will see a confirmation below.
After submission, your contact information and the information you provided, will be sent to our office for review. Our representatives will review your contact form submission and return an E-Mail within 30 minutes. Access is live on the web Monday – Saturday 9:00am – 6:30pm.
for a complete list of commercial and residential property maintenance, repair, new installation and cleaning services click here. Access Property Solutions provides over 60 home improvement services and commercial building repair and maintenance in Indianapolis and surrounding counties.
Contact Us By Phone
You may also call us at 317-339-3059
By Form